As I wade deeper into revisions, I thought I'd share some of my favorite books on writing!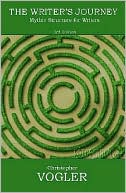 The Writer's Journey by Christopher E. Vogler
- This has been one is a carryove from my film school days, it's been one of my favorites for years. A GREAT look at plotting and the three act structure. It's aimed at the screenplay, but it works just as well for novels. I like to take my finished draft and compare it to the steps in the journey and see if I'm getting the most out of my story. It can also help if you're stuck on a plot point.
The Power Of Point Of View: Make Your Story Come To Life by Alicia Rasley
- Lots of great info on POV, the benefits of each kind, staying in the POV you've chosen and how to choose the best POV for your story.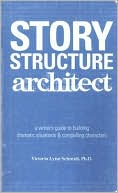 Story Structure Architect by Victoria Lynn Schmidt
- Another cool one with tons of plot/structure ideas. It's fun to flip through when I'm stuck, but also gives a good understanding of how plot structure works if you just read through them.
Writing the Breakout Novel by Donald Maass
- A book loaded with info. I mean, literally LOADED, it tackles everything from POV to plot to editing by an agent who knows what he's talking about.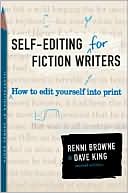 Self-Editing for Fiction Writers: How to Edit Yourself Into Print by Renni Browne, Dave King
- I'm actually about to dive into this one this week. I haven't read it yet but I've heard nothing but good things about it.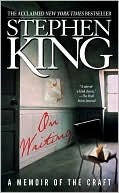 On Writing by Stephen King
- because, well, it's Stephen King.
What are some of your favorite books on writing?